Novan Nguyen, D.D.S.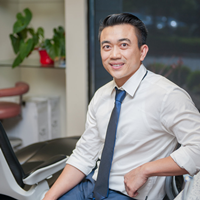 Dr. Novan Nguyen double-majored in Biology and Business with a minor in Art at the University of California San Diego. He attended the University of the Pacific School of Dentistry for his Doctor of Dental Surgery (D.D.S.) degree, graduating in 2005. He continues his dental education regularly and completed a mini-residency to achieve his certification in orthodontics and implant dentistry. Dr. Nguyen has been practicing in the Stockton, California area for 10 years. He is a member of the American Dental Association.
As a dentist, Dr. Nguyen's goal is to serve his community and provide quality care for his patients. He cares about each patient he meets and works hard to equip each person who walks through the doors of his practice with the knowledge they need to maintain good oral health. He enjoys giving back to the community and donates his time to organizations such as WEAVE, CDA, and CARES. He also donates oral hygiene items to schools and participates in the candy buyback program for the troops and a number of events in the Sacramento area.
Dr. Nguyen loves to spend time with his wonderful wife, baby girls, and their fluffy Malti poo. His hobbies include wine tasting, hiking, traveling, and spending time with family and friends in southern California. 
Kiranjot Dyal, D.M.D.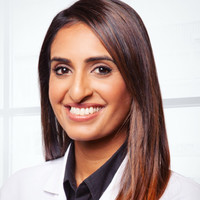 Dr. Kiranjot Dyal graduated from the University of California, Davis, with a Bachelor of Science in Molecular and Cellular Biology. Thereafter, she attended Western University of Health Sciences, College of Dental Medicine to earn her degree in Dental Medicine (D.M.D.) and further extended her studies by completing a general practice residency at UCLA- Harbor Medical Center, where she earned the "Resident of the Year" accolade. Dr. Dyal's passion for growth in her dental skills shows as she continues educating herself through various classes and up to date courses.
Dr. Dyal's goal as a dental provider is to provide compassionate care for her patients and make them feel as stress-free as possible in the dental chair. She believes that knowledge is power and understanding what treatment is needed, why it's necessary, and how it can be prevented in the future is extremely important in bettering the overall oral health of her patients and the general public. Dr. Dyal strives to build a trusting and genuine relationship with her patients and their family and friends to create a comfortable dental home for the community she treats.
During her time away from dentistry, Dr. Dyal loves spending time exploring various places through outdoor activities, food and drinks, and special attraction. Dr. Dyal is extremely close to her family and loves hosting and attending events where she can spend quality time with them and her close friends, near and far. She is also a huge sports fanatic, grew up playing soccer and softball, and loves the 49ers unconditionally. After living in Southern California for nearly 10 years, Dr. Dyal has moved back to the Bay Area, where she grew up and is excited to give back to the community she considers home.